Boots For Troops is a non-profit organization that aims to uplift and empower the over-all morale and mental well-being of deployed service members defending our freedom. We began with our Care Package Program which is designed to send personalized care packages to the men and women who are deployed oversees risking their lives to defend our freedoms and liberties. What makes our care package program unique is that each custom care package includes a new pair of boots that are hand-picked for each service member. We've since discovered even more ways to assist our service members through our Travel Assistance Program, Honor Our Heroes Program, and the Jimmy Rogers Military Spouse Scholarship.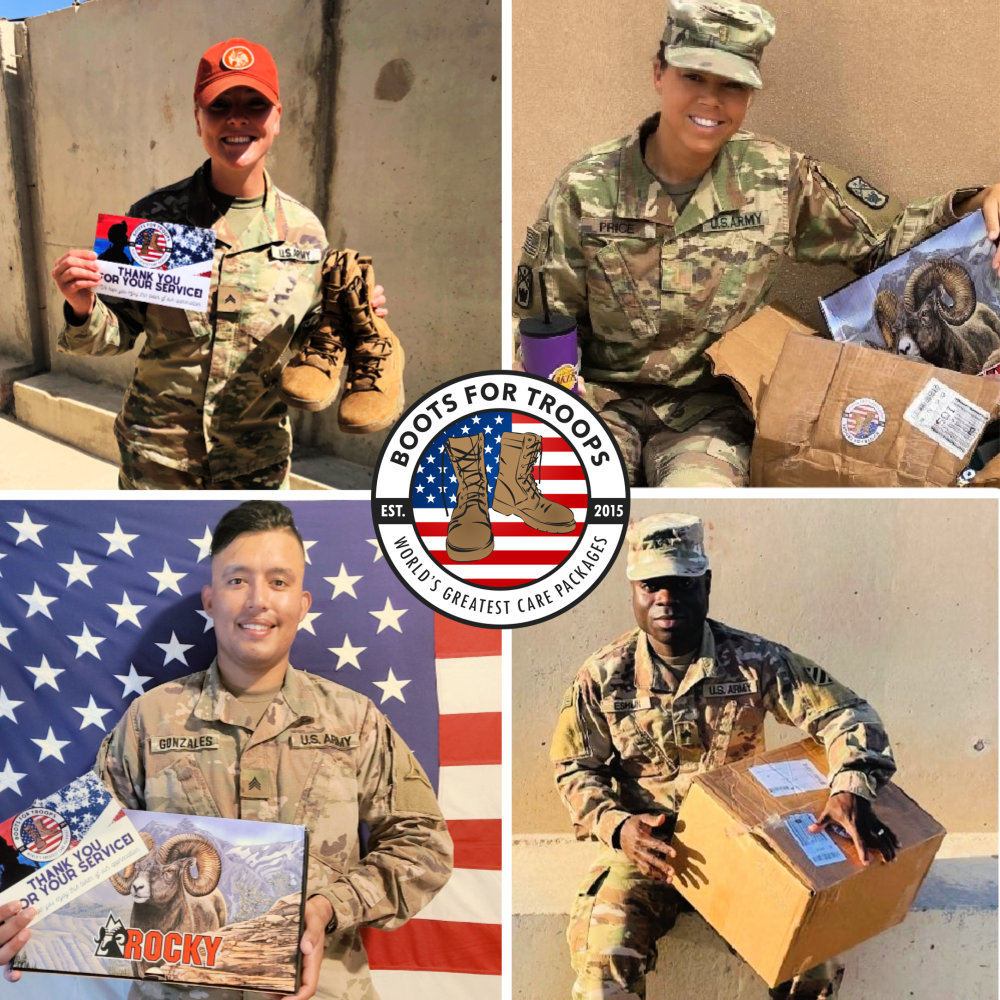 BOOTS FOR TROOPS PROGRAMS
We've made an impact, but we're not done yet. And we need your help. Check out programs to see how you can get involved.