Standing Behind Our Armed Forces
But we're not done yet. We need your help. Here's how you can get involved.
What is Boots For Troops?
---
Boots For Troops care package program is a unique one of a kind  custom care package program that was designed to raise morale of our troops all over the world. Please click on Programs button to learn more!
Donate Items to our troops
---
If you would like to donate care package items to Boots For Troops, please contact us via info@boots4troops and we will schedule a drop off time. You can also mail us items.  To learn more, click the button below.
Boots For Troops has designed a number of tiered packages which will give businesses the opportunity to support the organization at different levels. To see about our sponsorship programs, click the button below.
Thank You to Our Corporate Sponsors
Our sponsorship packages have been developed to provide businesses with an excellent return on investment. Boots For Troops appreciates the financial commitment of all sponsors. The best part about working with Boots For Troops is our ability to be flexible. A member of our staff will work with you to arrange a creative way to launch your sponsorship. E-mail us at Info@boots4troops.com or send us a message on our Contact page.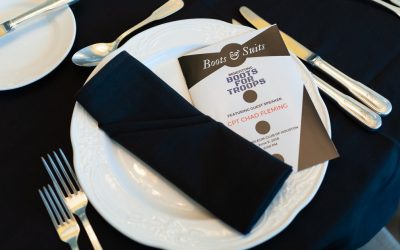 We are very excited to announce the details of our 3rd Annual Boots & Suits Gala presented by Halford Busby!  The event will be held June 1st at The Woodlands Resort in the Woodlands Ballroom and will proudly feature our Miss Boots For Troops Combat Boot Runway...
2nd Annual Concert in the Country
Come out to Leslies Sports Bar on October 14th and get a discounted Concert in the Country Ticket. Concert in the Country is Tomball/Pinehurst/Magnolia premier concert event. This year the concert will be headlined by Academy of Country Music Award winner Mark Wills. Leslies Sports Bar will be doing a ticket giveaway. Concert in the Country raises money to help bring service members home to their hometowns for the holidays. The concert will aslo be benefiting Greenzone Housing which helps build homes for homeless veterans. See you all there!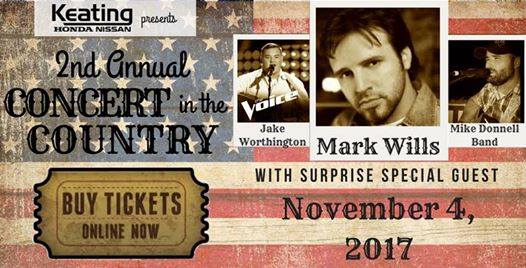 Boots For Troops is a non-profit, 501(C)3 organization dedicated to to uplift and empower the over-all morale and mental well-being of deployed service members defending our freedom.