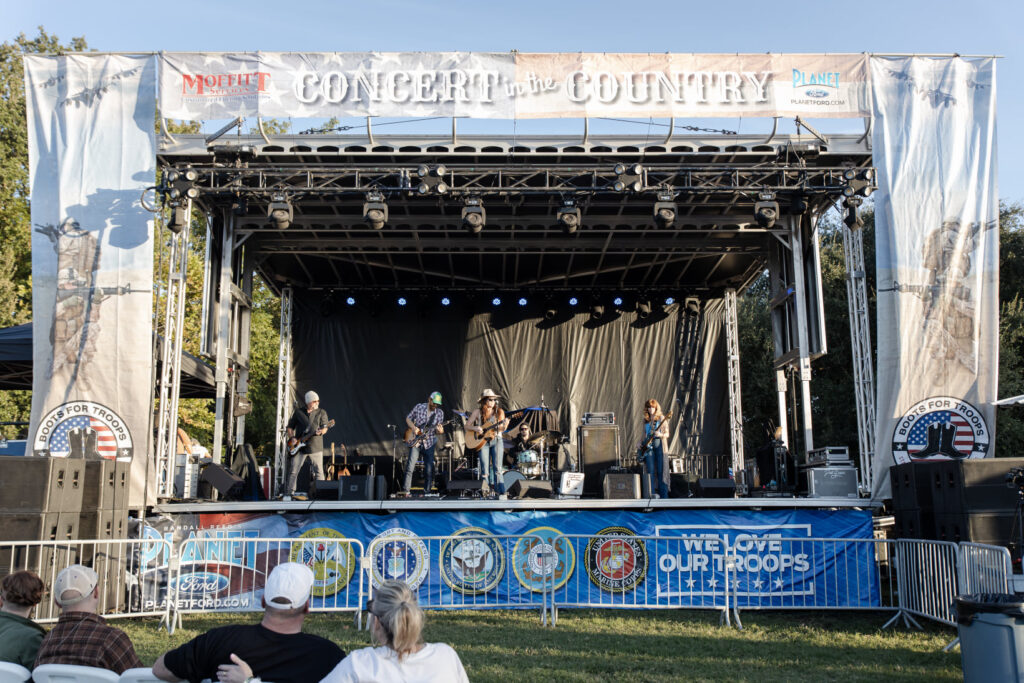 THIS ANNUAL TOMBALL EVENT IS MAKING AN IMPACT FOR DEPLOYED TROOPS AROUND THE WORLD
7th Annual Concert in the Country Presented by Planet Ford 59 and Moffitt Services on Saturday, November 5, 2022.
Tomball, TX- Aaron Watson will take the stage at the 7th Annual Concert in the Country Presented by Planet Ford 59 and Moffitt Services on November 5, 2022, to help raise money for local non-profit, Boots For Troops. The event will feature various entertainers, including country music superstars Aaron Watson, Shenandoah, Cooper Wade, Susan Hickman, Daniel Holmes, and Payton Howie. Other features of this concert include food trucks, vendors, a cook-off, and more.
Concert in the Country is hosted at Show Sports Farm, a beautiful horse farm, and benefits Boots For Troops, which is a non-profit organization whose mission is to uplift and empower the overall morale and mental well-being of our deployed men and women. Boots For Troops was established in 2015 by local Tomball natives Jimmy Rogers (Navy Veteran) and his wife Lindsey. If you don't know the back story of the organization, you really are missing out on a real-life American dream story. From the founding to the present, the story behind the charity is quite remarkable, and one everyone should hear about. The couple, while separated in two parts of the world because Jimmy was deployed with the Navy, worked together with minimal resources to establish the organization and when Jimmy returned home to Tomball, they went straight to work fundraising. Packing care packages out of their home and sending them to troops around the world in 2015.
Fast Forward to 2022, the organization recently moved into its new home in the heart of Tomball. The new space includes a care packing room, conference room, and offices for staff and volunteers to conduct daily operations and fundraising initiatives to continue the mission. In addition to the custom care package program Boots For Troops has implemented three other programs that benefit active duty and veterans. Including a program that purchases round trip flights for junior enlisted service members to visit their hometowns for the holidays and spend time with family, annually funding a service dog for a veteran in need, and recently in 2022 launching a military spouse scholarship fund to help military families prepare better for transition into civilian life. Concert in the Country is the organization's largest fundraiser of the year, and it's become a huge part of the community.
"I can't believe this is the 7th year of this event. It's been an absolute joy and truly an honor to see it progress and grow each year. If you are a concertgoer, there just isn't any other concert experience like this one. It truly is a concert in the country. We have such an incredible committee and volunteer core that dedicate their time to helping us make this event a success year after year. They do a remarkable job of making the experience more than just a concert, but a celebration of our troops and what they do for all of us," says Co-Founder, Jimmy Rogers.
You can find out all the information you need to know about the event including the cook-off at ConcertintheCountry.org
FOR MORE INFORMATION
Lindsey Rogers 281-794-9128