We are very excited to announce the details of our 3rd Annual Boots & Suits Gala presented by Halford Busby!  The event will be held June 1st at The Woodlands Resort in the Woodlands Ballroom and will proudly feature our Miss Boots For Troops Combat Boot Runway Show!!  We have previously held two Miss Boots For Troops events, forgoing 2018, and are thrilled to now combine it with this year's gala for an over the top experience!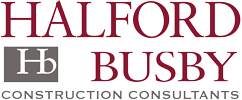 Our Miss Boots For Troops Combat Boot Runway Show will feature 5 gorgeous ladies who will model combat boots down a runway for live auction.  Now, these aren't just any combat boots, these combat boots have a very personal story to tell about their experiences in combat. As the ladies showcase the boots, the story behind the boots will be told, and then the boots will be auctioned off to the highest bidder.  The winner of the boots will get them in a specially made shadow box featuring the story behind the boots which they can display in their home or office to help the story live on.
The event will also feature a prominent live and silent auction with 100% of the proceeds going towards Boots For Troops programs.  Sponsorship's and table sales are available, please contact Lindsey@Boots4troops.com for details.  This year's gala will be one for the record books so save the date and ladies start looking for that special dress!  The event will be black tie attire.
Stay up to date with the latest event details at https://www.facebook.com/bootsfortroopsusa
And look out for the event page!
Lindsey Rogers, Co-Founder and Director of Operations